Welcome to Teesto Chapter
When Teesto laid along the main road between Dilkon and Polacca it was known as Ha'nanee'tiin, "Road Going Past."
When Arizona Route 87 was built in the 1960s, the community was bypassed and became much less prominent. Teesto's unique location was the blending ground between Navajos and the Hopis to the north. Today, Teesto remains on the border between the Navajo and Hopi Reservations where the community has remained committed to the land and the people surrounding them. For more information click here.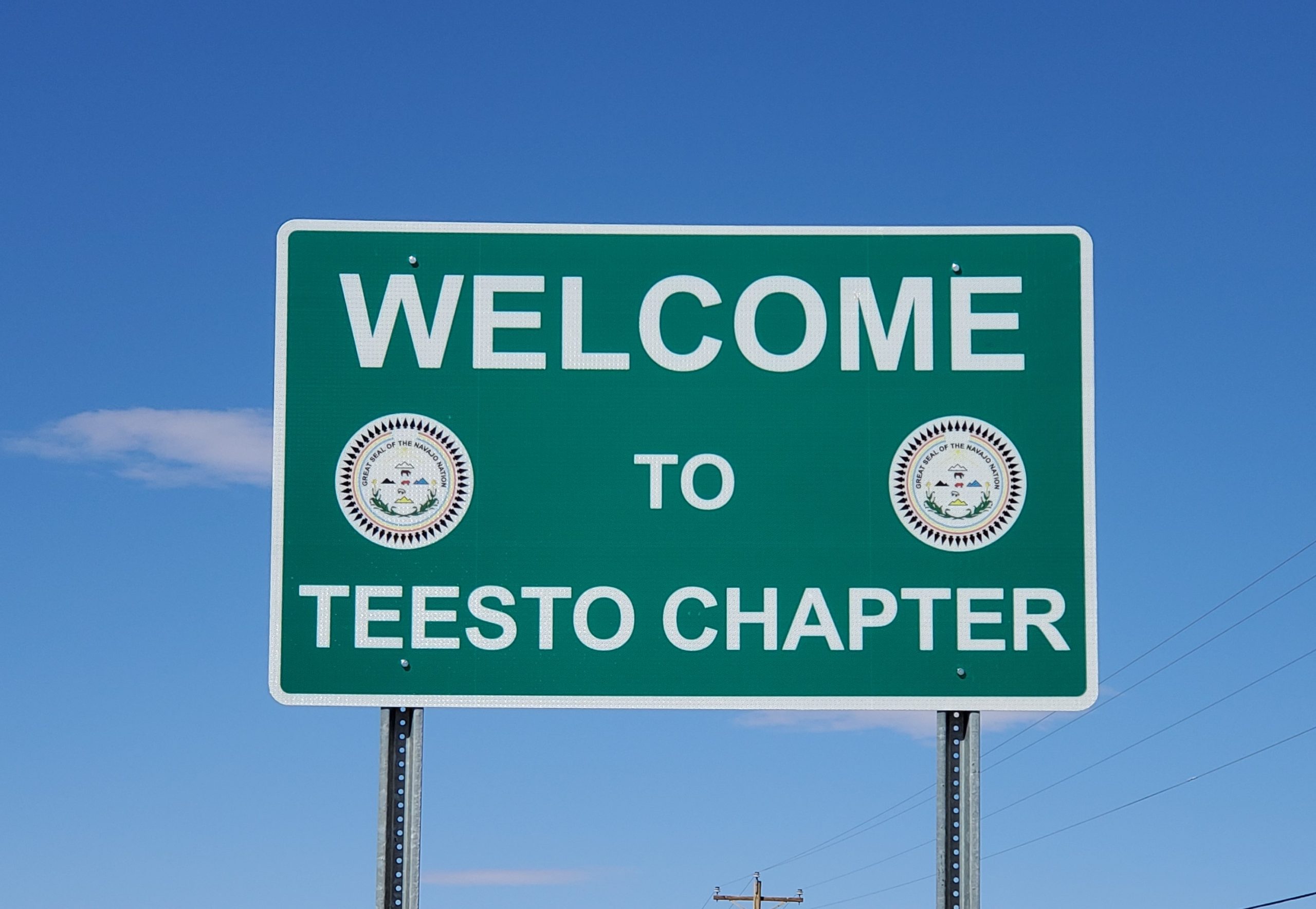 CHAPTER ADMINISTRATION
Clara Tsosie, Chapter Manager
Helen Yazzie, Administrative Assistant
Vacant, Office Assistant
Allen Benally, Maintenance Technician
Marquez Vandever, Mail Clerk
CHAPTER OFFICIALS
Elmer Clark, President
LeRoy  Thomas, Vice-President
Sophia Francis, Secretary/Treasurer
Morgan Yazzie, Grazing Official
Chapter Meetings
Call-in Teleconference # (978) 990-5188/Access Code 1131284
PLANNING MEETING
DATE: October 3, 2022
TIME: 9:00 AM (DST)
CHAPTER MEETING
DATE: October 17, 2022
TIME: 10:00 AM (DST)
VETERANS MEETING
DATE: 
TIME:
Grazing Meeting
DATE: Octoberr 6, 2022
Time: TBA
Location: TBA
Monday to Friday
8:00 AM – 5:00 PM
Last Transaction for Trash/Water at 4:30pm
Free water to 5 Gallons Jugs only for human consumption
TEESTO CHAPTER POST OFFICE
Monday to Friday
Lobby Hours
8:00 AM – 5:00 PM
Post Office Opening Hours
11:00 AM – 3:00 PM
Packages can ONLY be Picked UP during Post Office Hours
Mail Only pick-up is during Lobby Hours
Please Provide Post Office Keys
ST. MARY FOOD BANK
DATE: September 28, 2022
TIME: 10:00 AM – 1:00 PM (DST)
Chapter will close to all services until the next business day
TO ALL CONCERNED
We are trying our best to send out the Grader for washed out roads. As of right now, we are accepting the heavy equipment agreement with the assistance application. Please be patient, also we are assisting those whom have paid first. Thank you and Ahé'héé
SHOULD YOU HAVE ANY QUESTIONS PLEASE CALL THE CHAPTER DURING NORMAL BUSINESS HOURS. (928) 657-8042
Open to everyone, coal is  available for pick up. Stop by at Teesto Chapter. Limited supply last.
Garden WorkShops
All Workshops starting at 10:00 am to 3:00 pm
June 17, 2022 – Planting, Harvesting, Weeding, Prep Garden Beds, Amend Soil
June 21, 2022 – Transplanting, Weeding, Mulching Beds, etc.
June 27, 2022 – Summer Solstice and Garlic Harvest Celebration
July 21, 2022 – Maintence on adobe oven, garden beds, harvesting
August 18, 2022 – Late planting, cool weather crops, harvesting, weeding, cover cropping
September 22, 2022 – Late planting, weather crops, harvesting and food demos
For Chapter meeting agenda & minutes please click the link below:
For Employment Application, you can for to the "Forms" tab above or come to Teesto Chapter to pick up one. If you have any question, you can give give us a call at (928)657-8042.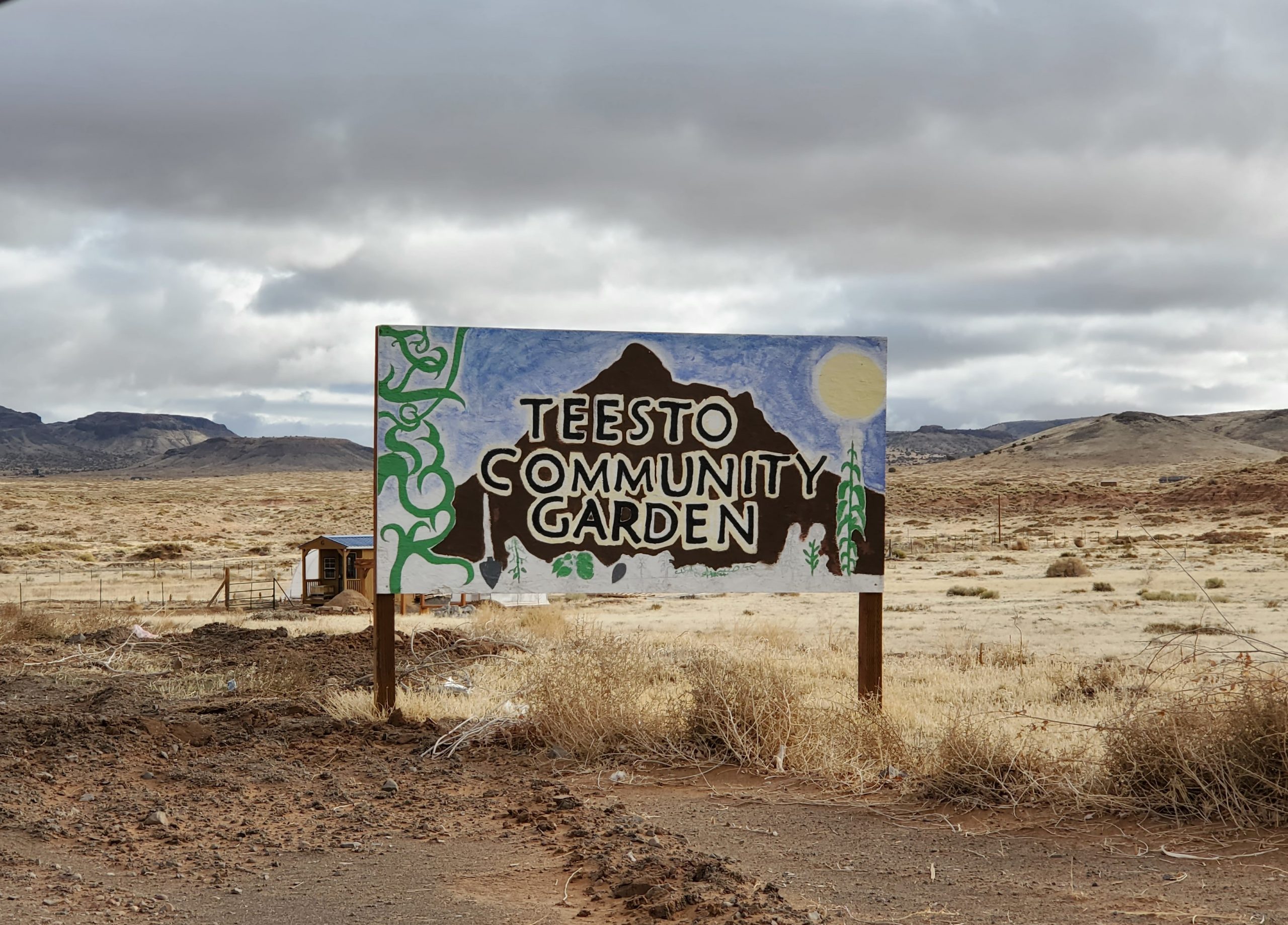 ATTENTION
TEESTO CHAPTER SELLS WOOD PERMITS ON WEDNESDAY ONLY 1PM – 3PM  Personal Use January 01 – April 30 – $5.00 per Month May 01 – December 31 – $1.00 per Month Resale Permit January 01 – April 30 – $10.00 for 5 Days May 01 – December 31 – $5.00 for 5 Days *No Charge for 60 years and older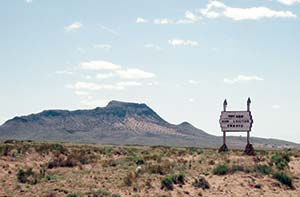 TEESTO COMMUNITY FOOD DISTRIBUTION
LAST WEDNESDAY OF THE MONTH
ADMINSTRATION/POST OFFICE CLOSED NO SERVICES PROVIDED ON THIS DAY
Navajo Nation Environmental Protection Agency
Anderson Harvey, Sergeant Criminal Enforcement Department
Email: andersonharvey@navajo-nsn.gov
PO Box 339 Window Rock, Arizona 86515
Phone: (928) 871-7393
Fax: (928) 871-7996
WATER DELIVERY
TUESDAY/THURSDAY ONLY
TRASH BIN / WATER
OPEN MONDAY – FRIDAY
Limited Six(6) Bags
8 AM TO 4:30 PM (DST)
Dilkon Administrative Service Center
Location: White Cone, AZ
Eunice Begay, SPPS – (928) 654-3934
Toni Mina, ASO
Floranda Dempsey, OA – (928) 654-3931
If you need any forms such as Heavy Equipment Rentals, Assistance Application, or Funeral Assistance. Please press the "Forms" tab up above the selection.
Thank you.